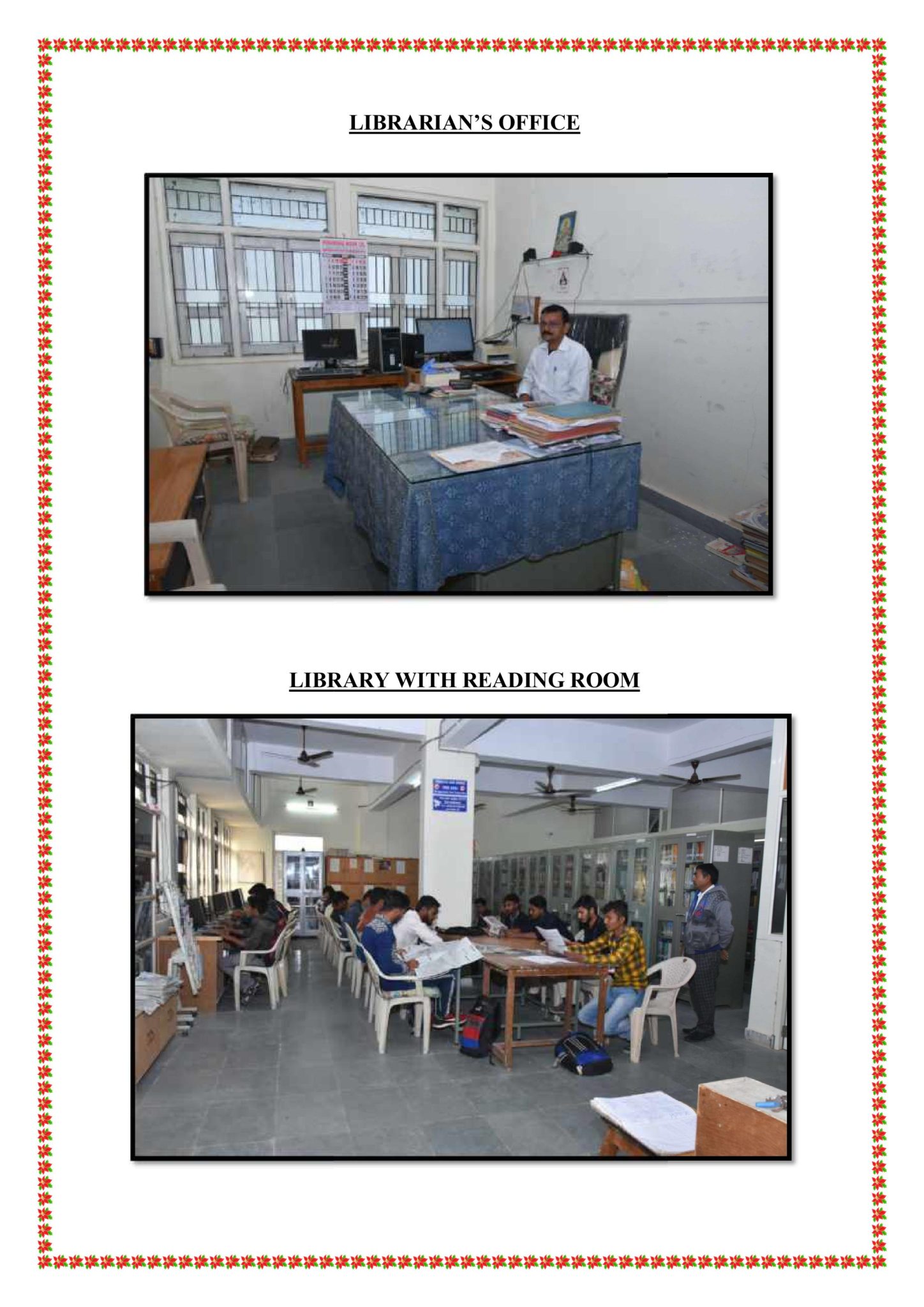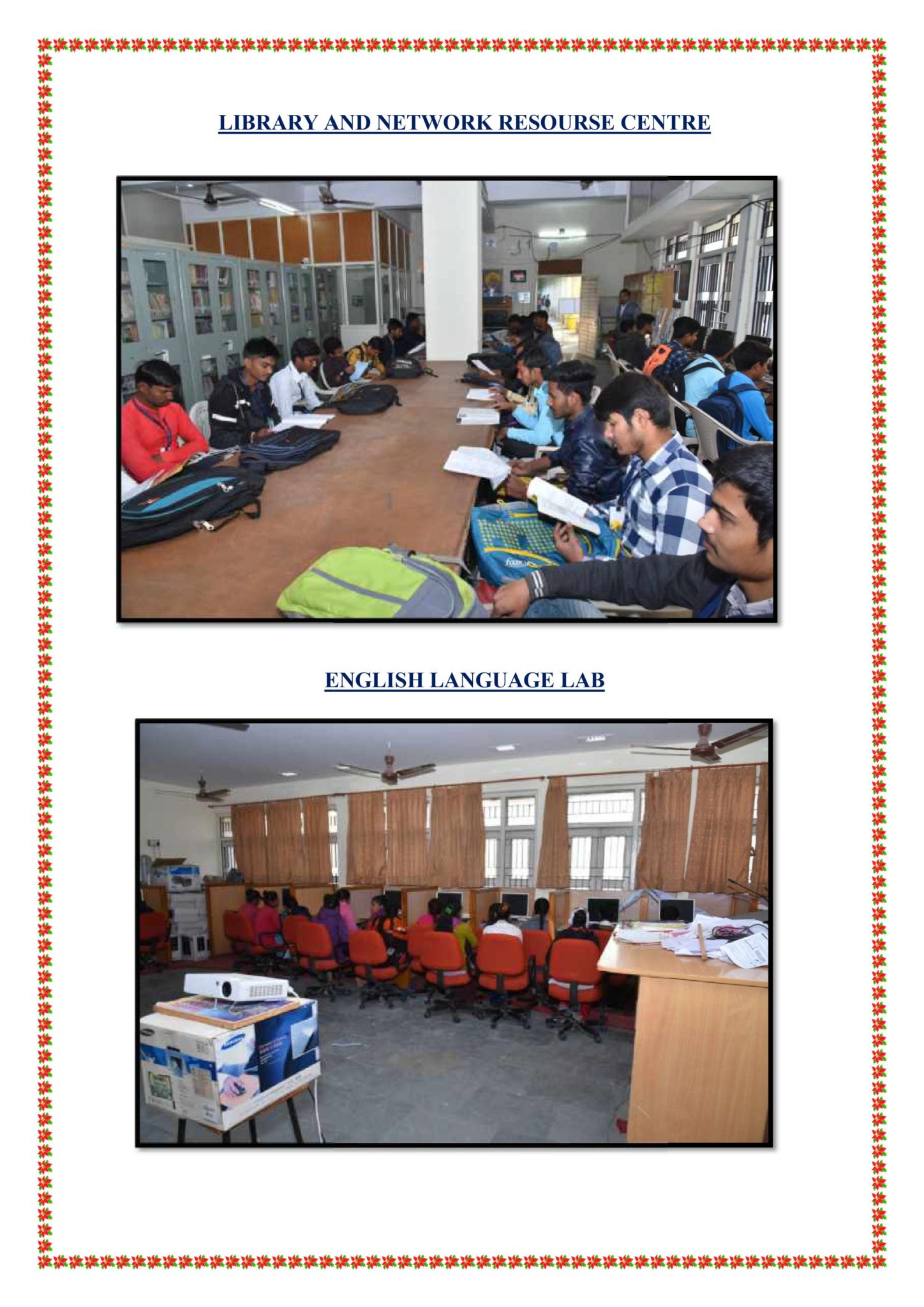 Library
In the age of Information and Technology. Importance of Library can hardly be Exaggerate especially in Education Institute. Through itself Improvement & Moral reform is Possible. It's known as the heart of an Educational Institution. The Library provides Students with books & Reference book that my help them not only their Studies but also in their all round development and our college.
Facility
Total books: 16720
Magazines, periodicals, journals: 51
CDs, audio-videos, cassette: 700
T.V.Set with Bisag channel: 1
DVDs: 23
LCD Projector: 1
Wi-Fi connections in library with 9 Computers
Photocopy machine: 1
New Arrivals books display stand
News papers stand
CCTV cameras in library
INFLIBNET Connection for e-resources ,e-Journals
Library Staff
Name                                 Post              Qualification
1.Girishbhai Kapadiya   Librarian         M.Com, M.Lib, CIC
Library Advisory committee
Library has advisory committee. Senior Professors as members of library advisory committee appointed by principal. The committee members meet to time to time and discuss about budget of library and allotting budget of books and periodicals and journals and other materials.
-committee help to the library in all activities like books exhibition, essay writing, debate among students.
-committee promotes the use of library by student.
-to solve problems that is brought the notice of committee by the librarian
Library Advisory Committee
1.Mr.G.M.Kapadiya         Chairperson
2.Prof. K. B. Patel            Member
3.Prof.Dr.B.H.Chaudhari  Member
3.Prof.K.D.Rathawa          Member
4.Prof.S.P.Prajapati           Member                                        
5.Prof.V.M.Parmar            Member
Infrastructure
The College has Separate building of Library. Library got Fund from UGC & one donor Mr. Ramubhai Nathubhai Desai for Build up new Library Building. It has situated at the ground floor. The spacious room with Total Carpet area 900 square fits. The library is airy & good ventilation.
Library Services
Issue and Return Service
Reference Service
CAS (Current Affair Service)
Old Question Paper of Uni.Exam
Photocopies Service of Magazine & books Articles
Old Magazine and journals collection
Book Bank for Poor Students
New Arrival books
Wi-Fi Service
9 PCs With Internet Service
Extra book & Magazine issue by I-card for various competitions arrange by collage Like debate, Essay writing with recommendation by Professors.
N-List Service
Future Plans
Special Reading Room with audio-visual Facilities for Researchers, Professors.
To Introduce Massage alert
To maximize awareness of Library use
Air condition (AC) Facility in Library
| Sr No. | Source | Provide by | Link |
| --- | --- | --- | --- |
| 1 | NISCAIR | National Institute for Science Communication and Information Resources | Click |
| 2 | ISEE | Indian Society for Education and Environment | Click |
| 3 | NISCAIR Online Periodical Repository | National Institute for Science Communication and Information Resources | Click |
| 4 | DOAJ | Directory of Open Access Journals | Click |
| 5 | ChemSpider | Royal Society of Chemistry | Click |
| 6 | Science Alert | Science Alert, Dubai | Click |
| 7 | Springer Open Access | Springer | Click |
| 8 | NCBI | National Centre for Biotechnology Information | Click |