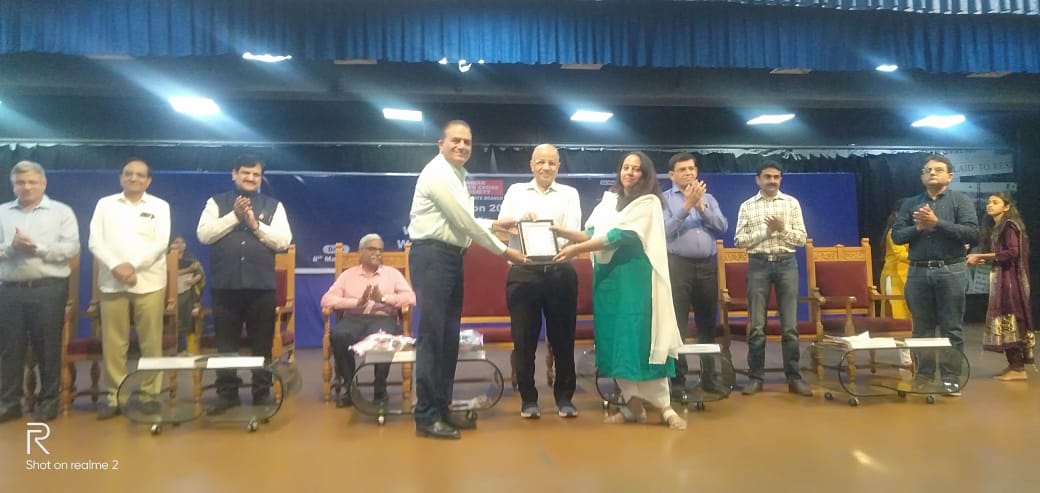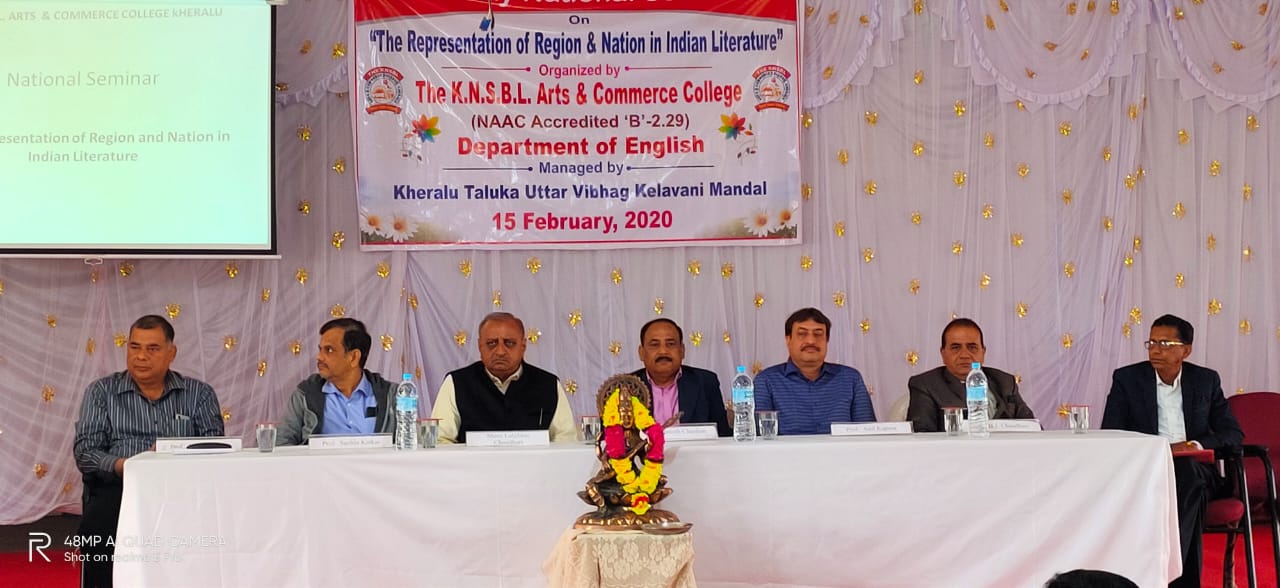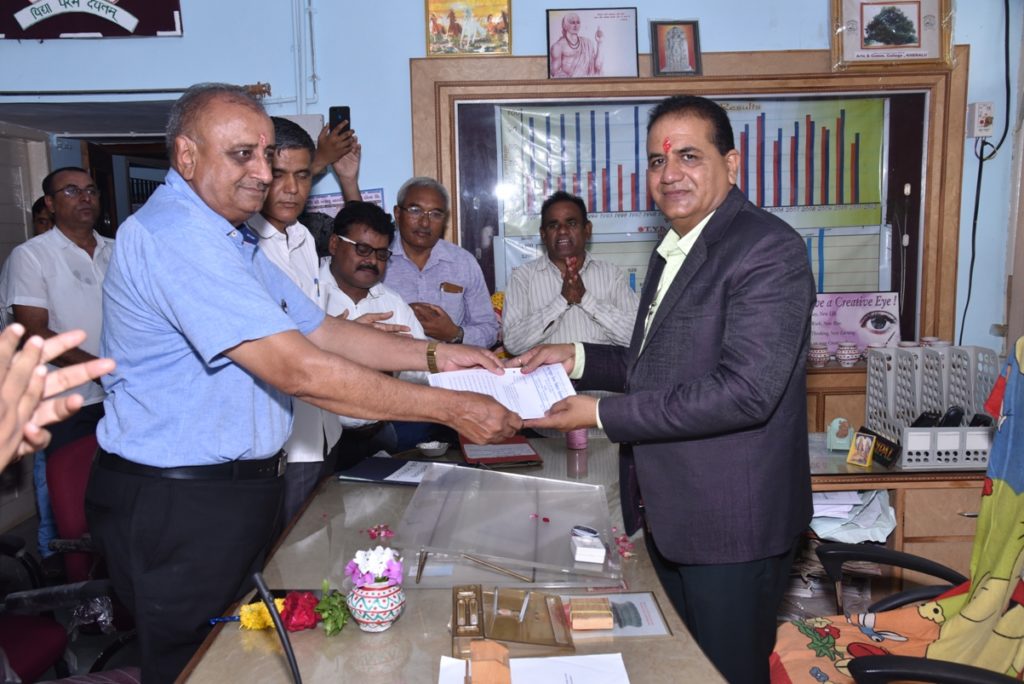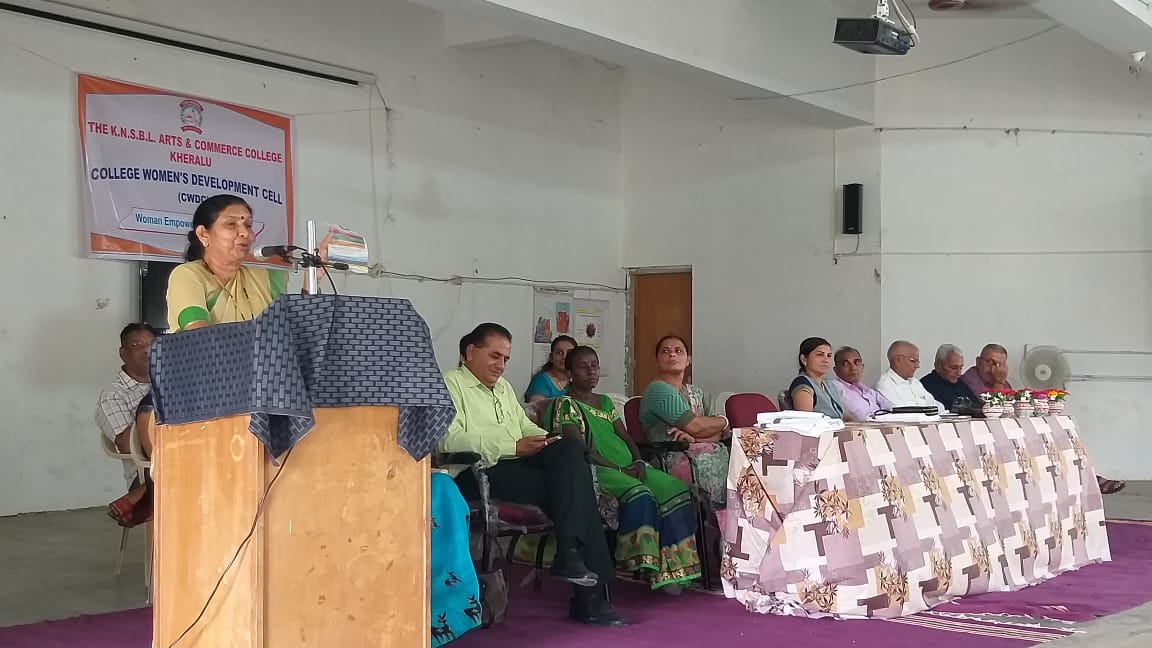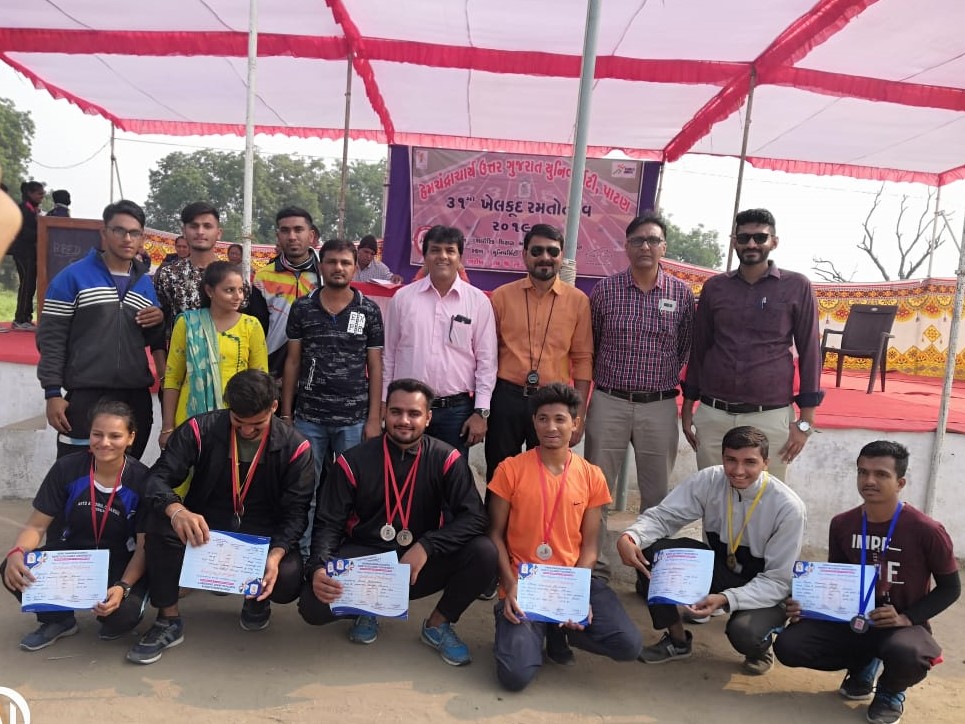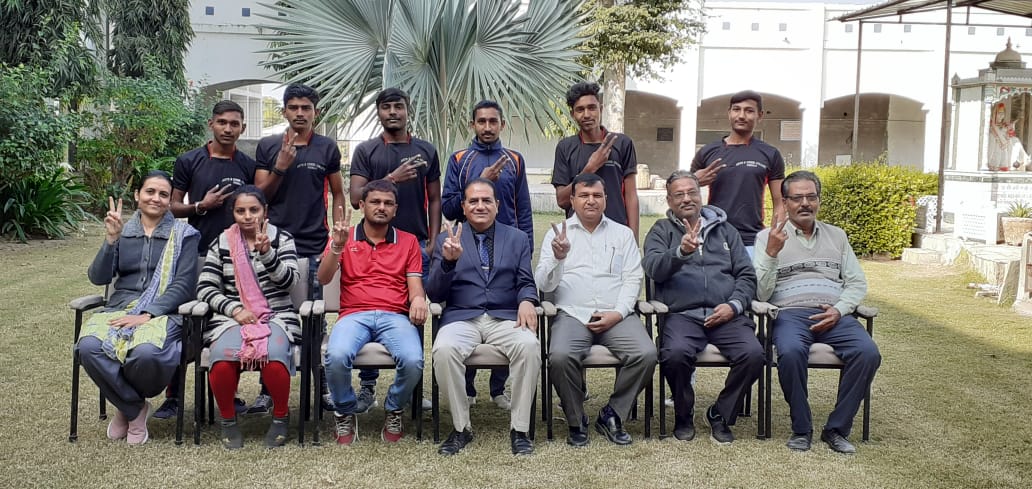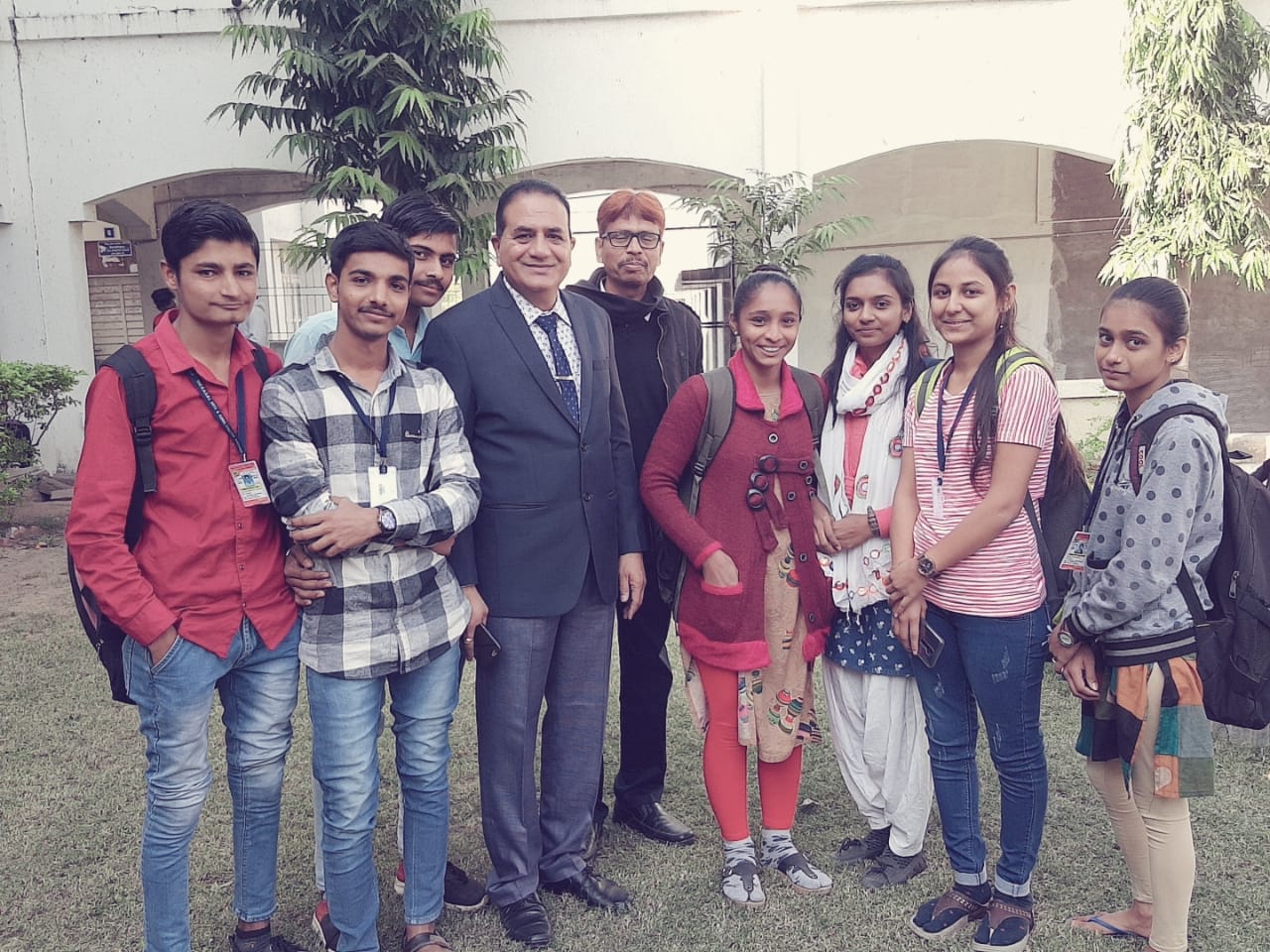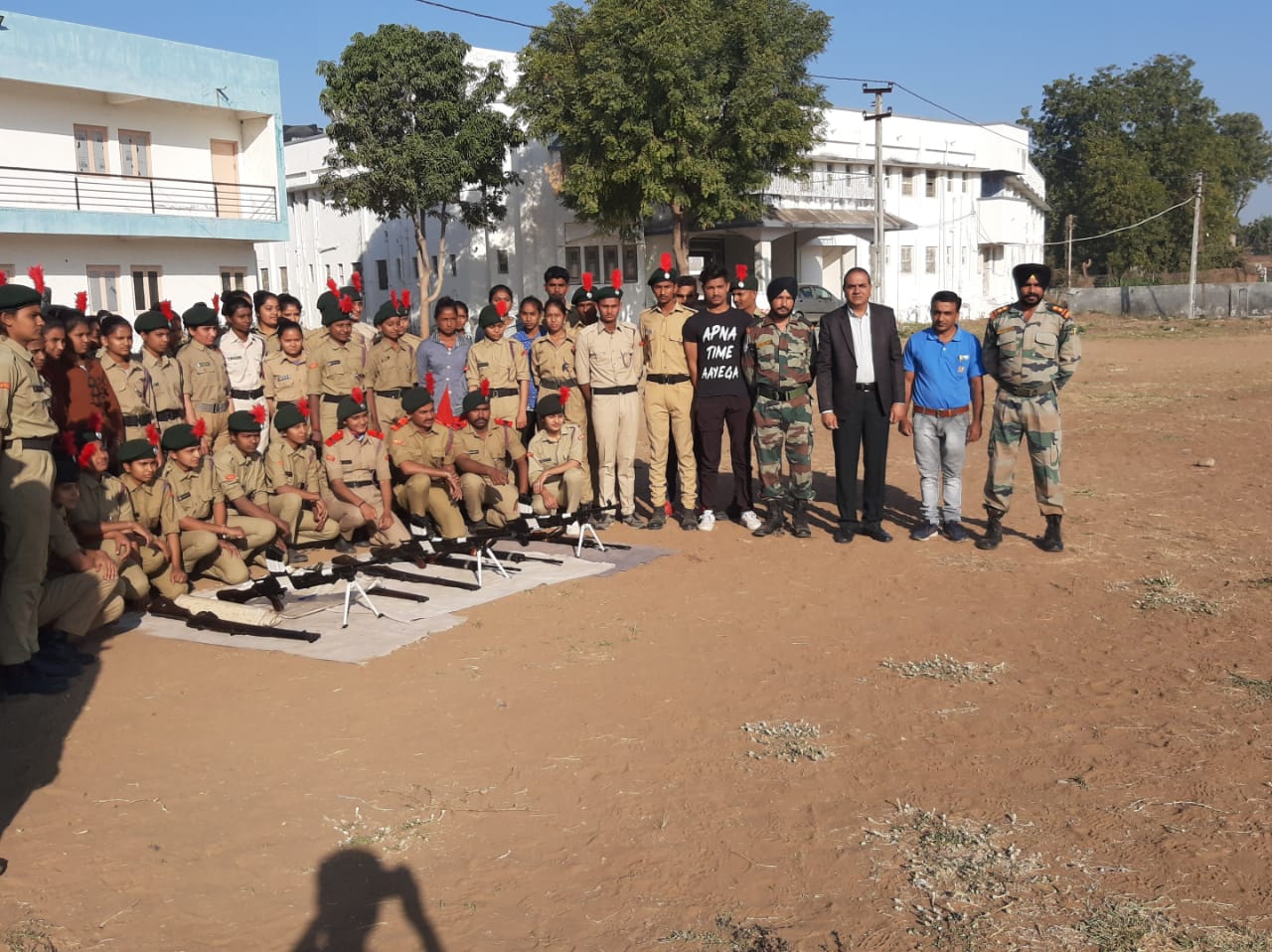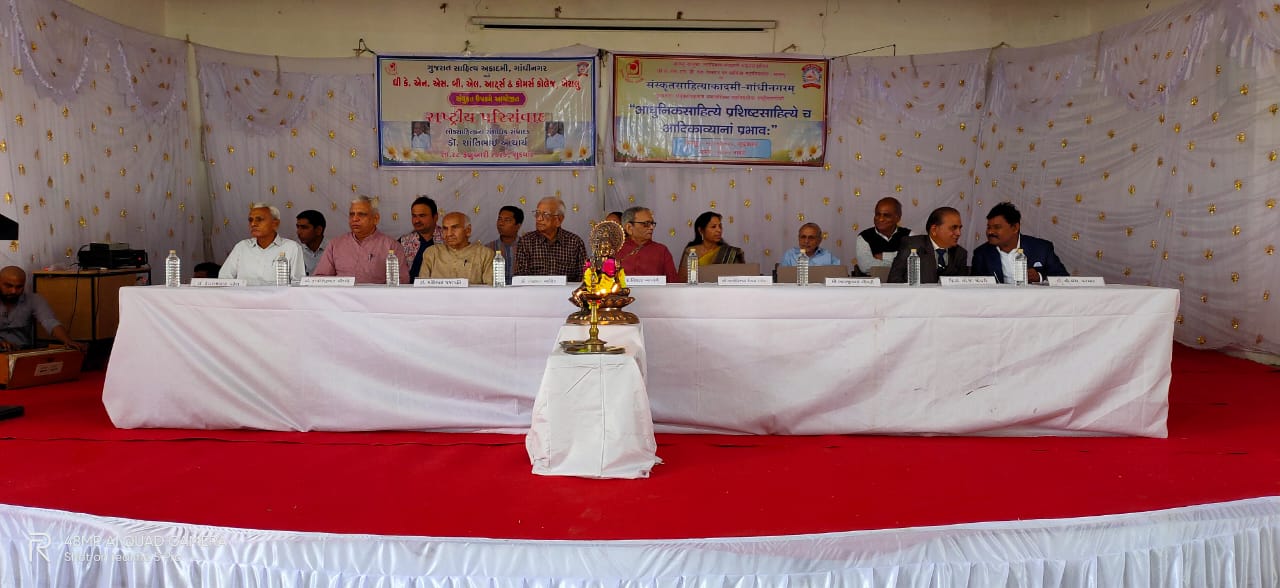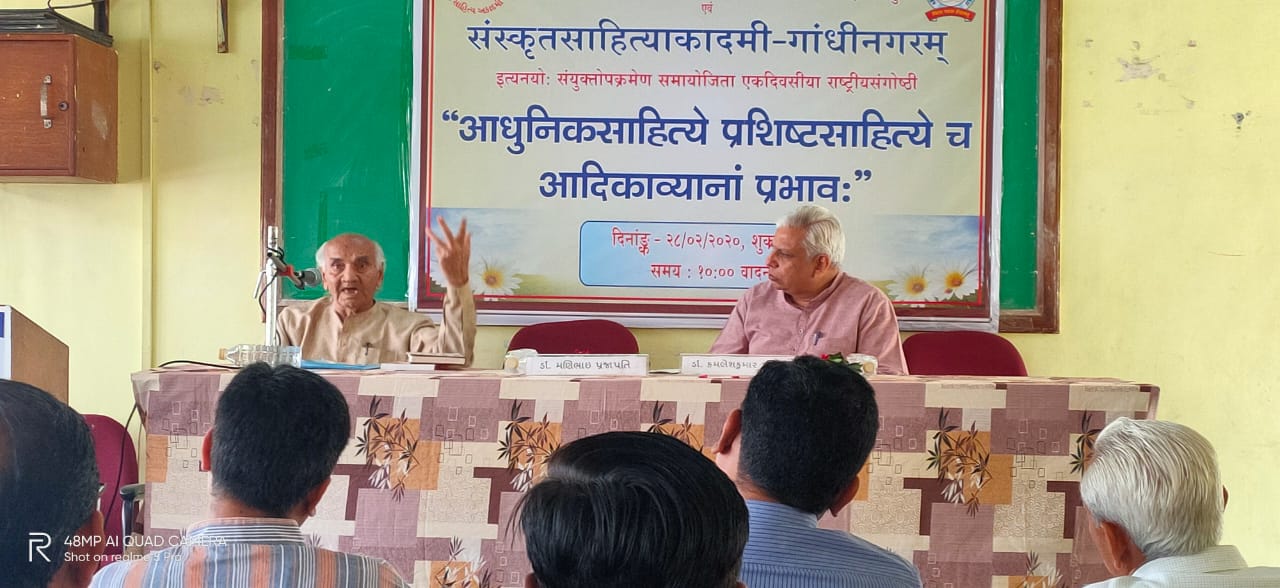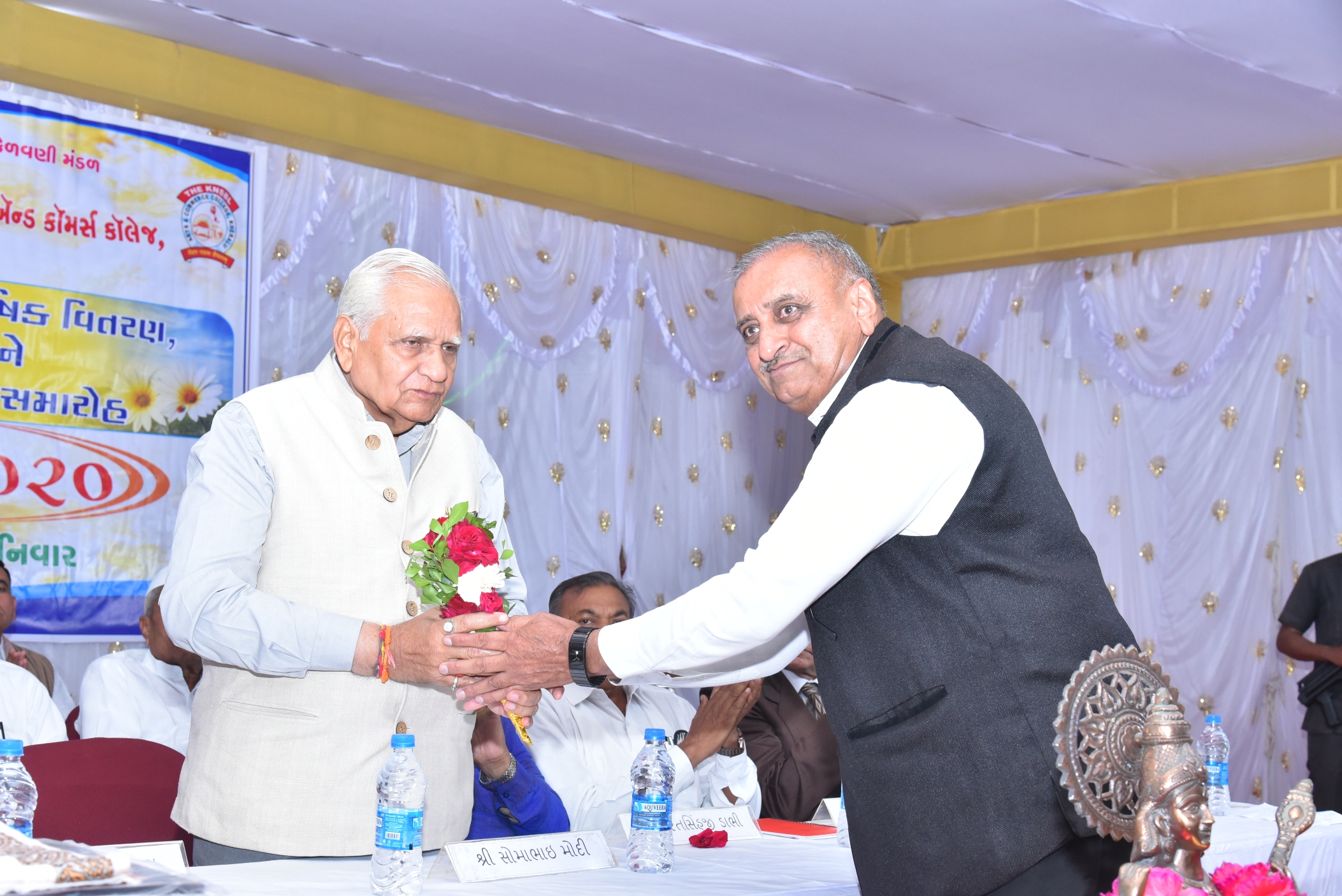 PRINCIPLE's DESK
Prin. Dr. Babubhai J Chaudhari ( M. A., Ph.D. English)
Principal
DEAR STUDENTS,
Education helps us to learn how to live and how to get livelihood. We equally focus on them both.Read More……
VISION
We aim at all round development the youth chiming with the universal transformation and in accordance with Indian culture so that the society can be uplifted from economic and social backwardness with the help of strong educational medium in the interior, local and rural area.
MISSION
Excellence in education through Experiment, Experience and Exposure. :
To educate student, so as to facilitate their intellectual development, to stimulate an ever lasting pursuit of knowledge.The in-depth education thus inculcated shall prepare students for a rewarding career of for advanced study and for upliftment of Society.
OUR GOALS
To be helpful to students to secure the best possible results and to build up shining career in the present set-up of the university.
To organize co-curricular activities so as to guide and to strengthen students in the competitive global market by causing their all round development and by availing them to pick up opportunities in the higher spheres.
To encourage students to grow congenial to their social set up, to mix up with others easily, to develop co-operation and objective outlook in line of self-centeredness, to flourish social vision and to show willingness to extend social services.
To attempt to initiate the values of independence and democracy among students.
To encourage students to visualize the glory of sincere labour and to grow aptitude in favour of honest labour.
To be helpful to the students to maintain continuity of higher and higher achievements of graduate and post-graduate levels.
To encourage students to brood and to reflect constantly.
To encourage students to grow aware of environment conservation.
To encourage to do cultural activities for students in accordance with development of Indian cultural and civilization.
To encourage students to participate in the sports competitions to develop their physical fitness, discipline and sportsman spirit.
To help students to develop responsible behavior to their lives.
Why we us?
For many of us, going to college is a right of passage that eventually takes us into the adult world of responsibility, knowledge, money, and opportunity. It teaches us about both ourselves and the world around us, about the homes we grew up in, and our planetary neighbors. There are also many who manage to do just fine without a college education, but as a whole, statistics plainly reveal the more educated we are, the more productive we are in society, and thus life as a whole. Perhaps more than anything else, a university campus surrounds young people with the multiplicity of perspective.
Below are the top six reasons to attain a college education, in no discernible order.
1. Become More Knowledgeable in Several Areas
2. Learn More About Your Favorite Topic
3. Build Self Confidence
4. Enhance Employment Opportunities
5. Learn About Diverse Interests
6. Meet Different People and Make New Friends